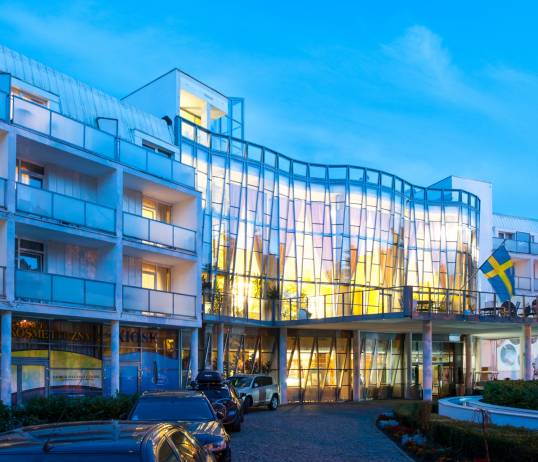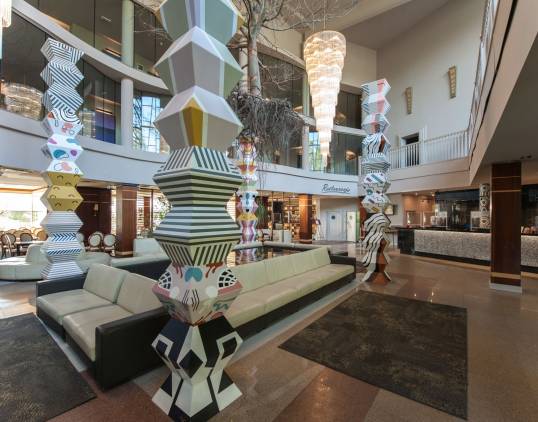 Sandra SPA in Pogorzelica
SPA Centre by the sea
Welcome to the land of relaxation and rest: on the website of Sandra SPA in Pogorzelica! Go on a journey to a place where everybody will find something exceptional… We hope that after learning about our wide variety of holiday and SPA services which we prepared for you, you will decide to visit our seaside Resort Complex. We will be very happy if you do so!

Sandra SPA created unlimited options for varied holidays, with SPA, relaxing and rehabilitation treatments throughout the year. The size of this Resort makes it universal and very comfortable. The wonderful microclimate full of the scent of pinewood, sea within walking distance, and a beautiful sandy beach are our additional assets. See you in Sandra SPA!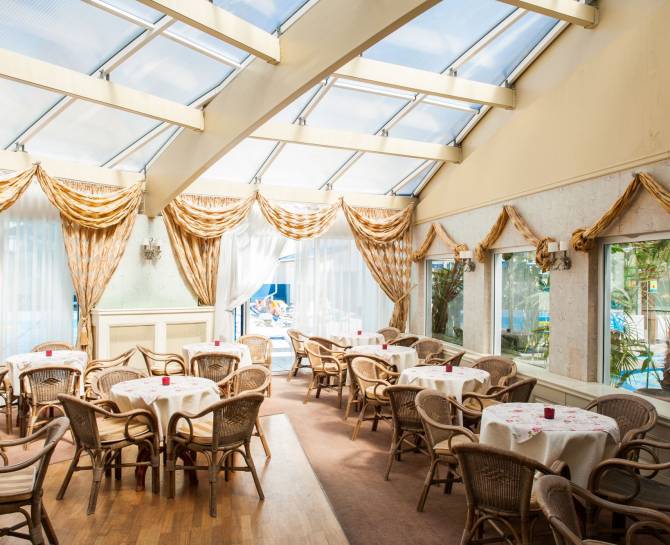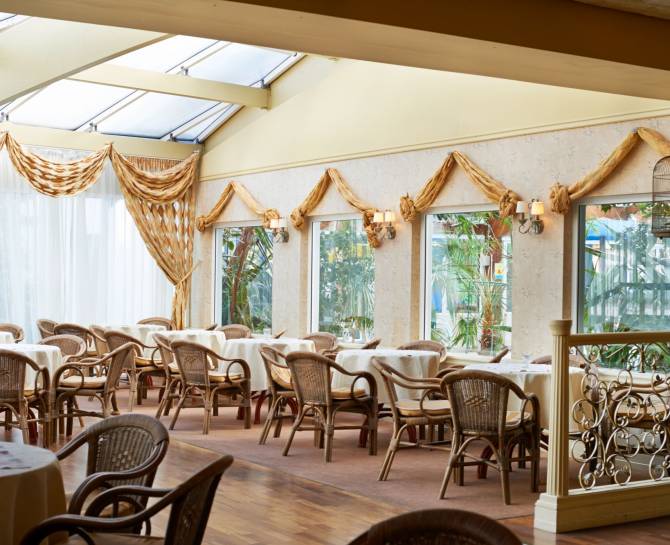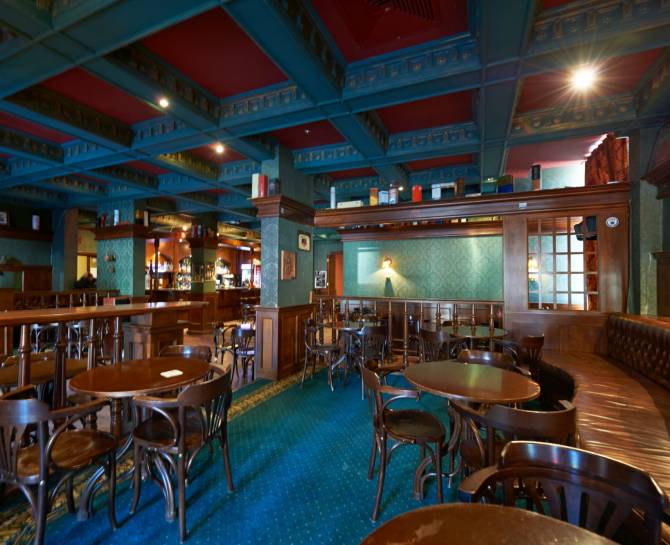 A good appetite by the sea
Restaurant
If you want to refresh yourself, you will find a suitable place in one of the three stylish dining rooms.
You're welcome to visit the atmospheric café, restaurant and tea room to have an excellent coffee and wonderful desserts.

In the evening, invite your family and friends to the PUB to bowl or dance in the café.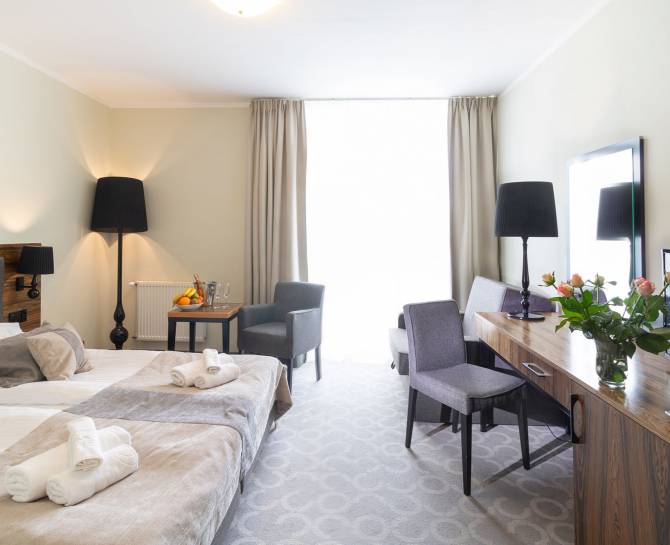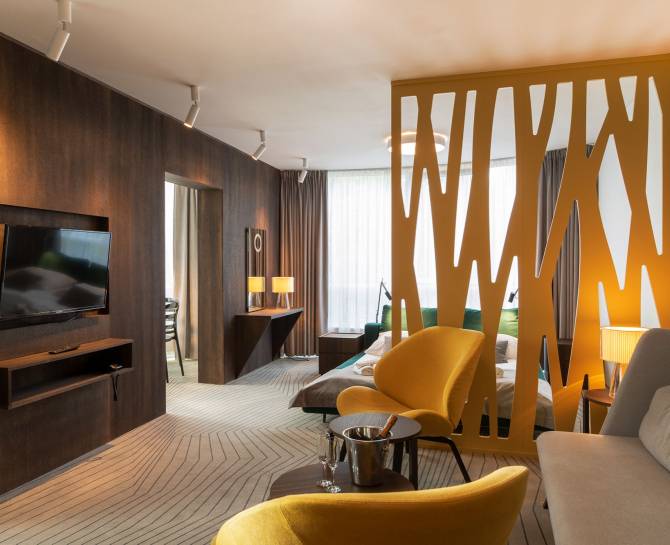 Relax and feel comfortable
Rooms & apartments
SANDRA SPA is a 2 objects possessing the total 435 single, double, triple, studio (2 +2), bungalows, summer pavilions and suites A and B. The rooms are equipped with TV, telephone, mini bar (except pavilions). Suites all equipped with air conditioning.

Stay in an elegant, comfortable and tastefully furnished room or an air-conditioned apartment. You can also choose one of the summerhouses surrounded by lush greenery. Resting in the quiet garden, you will soothe your senses with a delicate swoosh of leaves, the scent of forest, the sea breeze or the warm sunlight.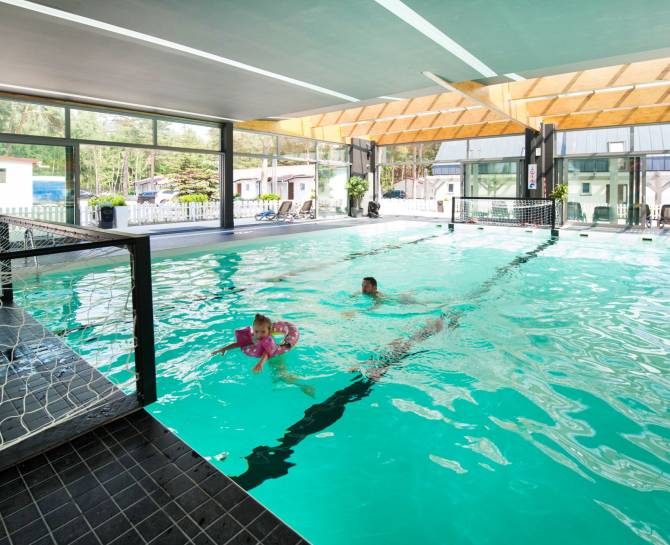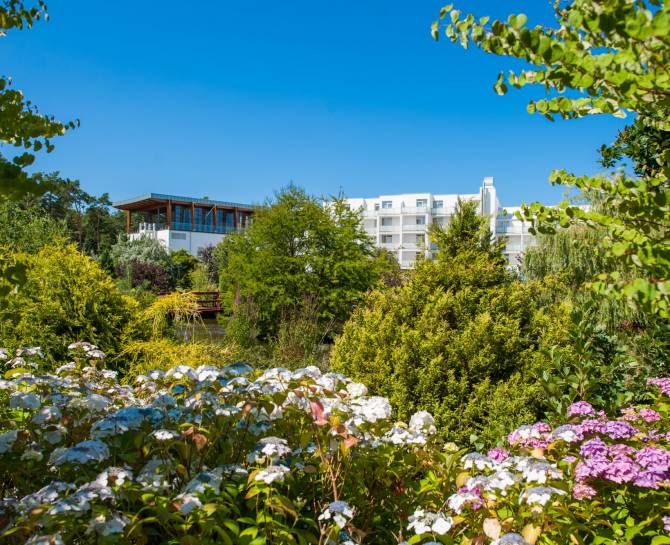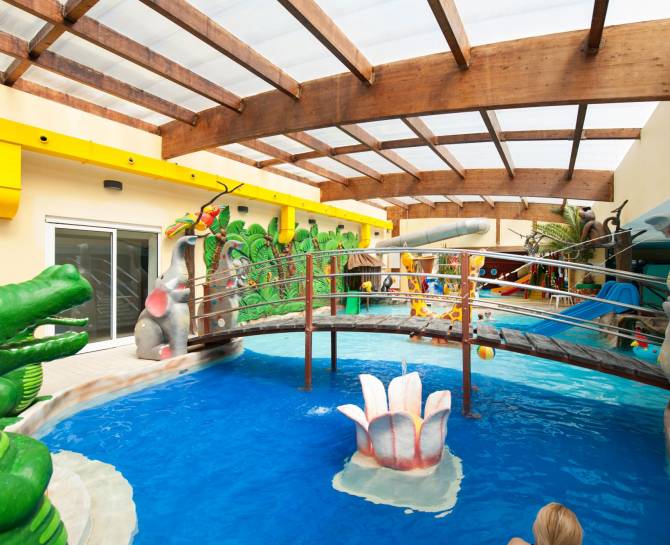 The biggest Water Park in Pomerania
Active leisure
Sandra SPA by the sea has a lot of attractions that will not only help you relax, but also have a positive effect on your health and fitness.

The biggest Water Park in northern Poland. The life-giving water soothes, heals... and simply brings you pleasure. It is best when you can use all these benefits at once or change the sensations so you can rest and at the same time improve your health. We have prepared for you: indoor and outdoor swimming pools, jacuzzi, water playgrounds for kids, water slides, and other attractions.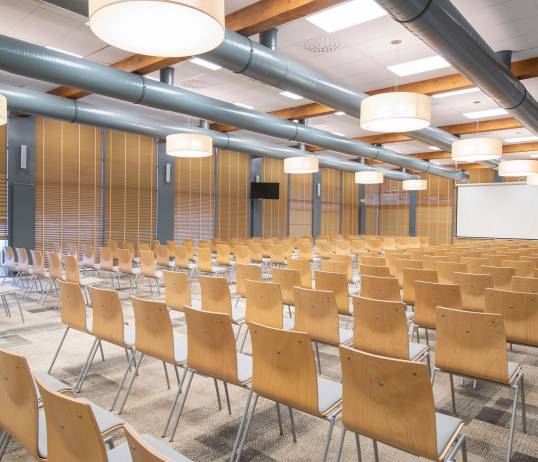 Recreation Complex SANDRA SPA in Pogorzelica is proud to present you with their offer of training visits, conferences and activities for the Company.
We have a rich offer of a hotel, respectively – for recreational purposes, to meet most of your wishes.
Our experience based on many years of training and organization of events – the conference would be an advantage.
A lot of possibilities
Business by the sea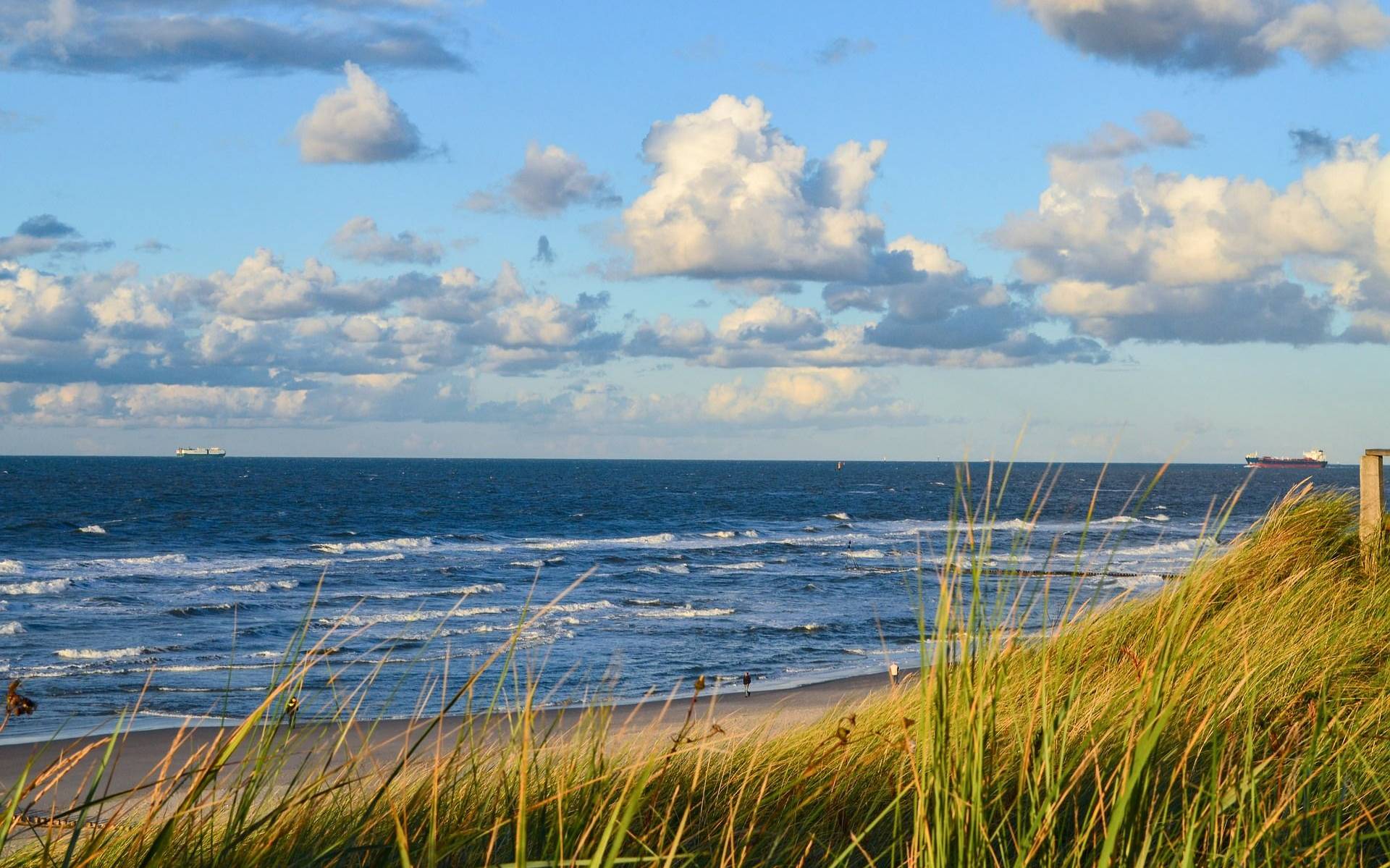 Check-in
Check in out of season from 14:00. Check-in in the summer season from 16:00. The payment for the stay is charged on the day of arrival.
A stay includes:
A stay holiday includes:
Accommodation (rooms with private bathrooms, satellite TV, telephone)
Meals: 2 x daily – breakfast and dinner buffet,
Use of swimming pool complex
• indoor swimming pool, pool (in summertime), saline, Jacuzzi, 2 slides: 60m and 130m, outdoor family slide, climbing wall (in summer)
• swimming pool with waterfall (swimming pool with cold water 18 ° C, a pool with warm water 35 – 38 ° C, suitable for swimming exercises in water – water aerobics, rehabilitation) with the positions of the abdomen and shoulder massage and the path to a full body massage
• Water path to massage the feet
• tepadarium – heated relaxation beds, relaxing music, pyramid Flamma Magica Dr. Frenkel
• Aqua – Monday to Saturday
• Water jungle for children (indoor)
• Water playground for children, animation programs for children (summer),
Dancing evenings with music "live"
Fitness.
Parking from 2022 - 25PLN / day.
Meals
Meals: 2 x daily – breakfast and dinner buffet, a rich assortment of dishes, both for breakfast and for dinner-there is the opportunity to purchase lunch. Entry to meals is one-time.
Pets
We accept pets. The arrival with a pet should be reported at the booking. We charge an additional fee for the stay of a pet, divided into small breeds up to 5 kg and large breeds over 5 kg.
Room cleaning
The price includes a daily service, which includes: changing of towels (only if they are left on the floor), refreshing the bathroom, refilling hygiene measures, making the bed, taking out the rubbish.

Double room with balcony and extra bed service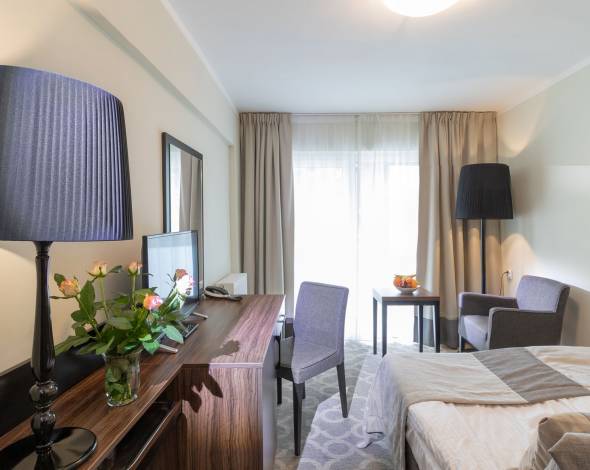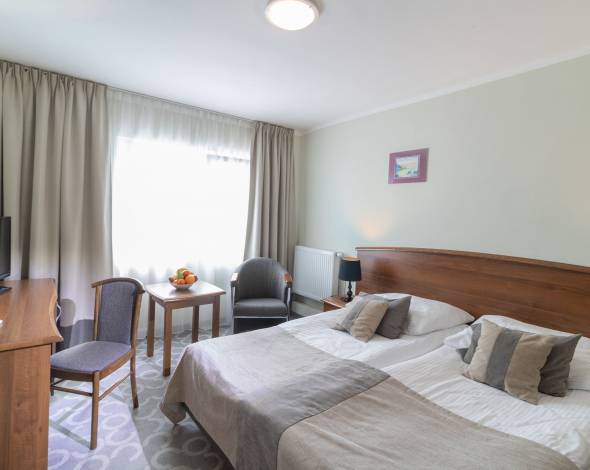 Triple room without balcony with an extra bed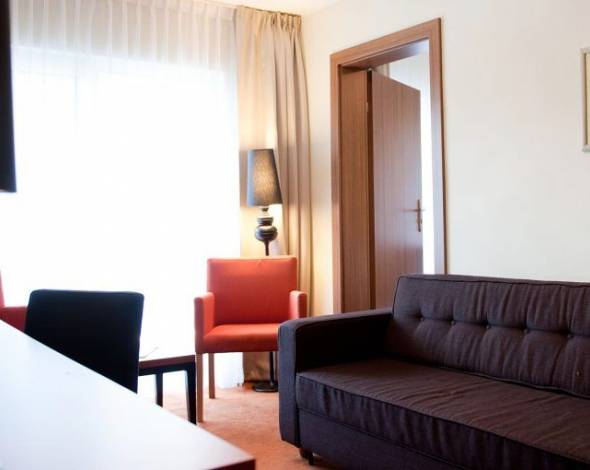 Triple room studio de lux with the possibility of extra bed